Mother-in-Law of Advocate Charles Pascal
Marcy & Michael Dudeck lived in Nevada. When Mr. Dudeck died in March of 2006, Heidi Pascal, the Dudeck's daughter in California, asked her brother, Lance, to move from San Diego and take care of their mother. Lance moved into his parent's home with his girlfriend, Marissa. Several months later Marcy's daughter, Heidi, received a letter from her brother's girlfriend stating Lance was beating her and she had witnessed Lance striking his mother. The letter went on to say the brother was making meth in the garage. Lance tested positive for meth by a county facility appointed by the Las Vegas Family court in September of 2006, which resulted in the mother being removed from the home. Due to these circumstances created by Lance Dudeck, a guardianship was established in Nevada for Marcy Dudeck.
In September and October of 2006 Heidi and her husband, Charles Pascal, made visits to Nevada and found Marcy to be living in horrible conditions at a senior home called Chancellor Gardens. She had lost weight, had no toilet paper and had not taken a bath for a long time. This facility had 108 State Board of Health violations and was almost shut down by the state. The Pascals appealed to the Nevada family court Commissioner Jon Norheim and were told that because the Pascals were not residents of Nevada they could not take Mrs. Dudeck out of Chancellor Gardens or the state even though Mrs. Dudeck wanted to come to California.
In November of 2006 after Commissioner Jon Norheim turned down their third request, The Pascals took Marcy to California and placed her in Sunrise Senior Assisted Living in Playa Del Rey. In 2007 the Nevada court granted Marcy Dudeck the right to stay in California and said she should remain at Sunrise for the rest of her life. The court appointed Jared E. Shafer, of Professional Fiduciary Services of Nevada, to act as her guardian, even though Marcy now resided in California.
One year past. Heidi and Charles received two calls from the IRS stating Marcy's taxes had not been paid. Upon investigation the Pascals learned Jared E. Shafer had not only neglected to pay taxes but the bills from Marcy's home in Nevada were not being paid. In addition, Jared E. Shafer had removed over $350,000 in fees from Marcy's estate trust account even though he hadn't performed any guardian services for Mrs. Dudeck, since the court order specifically stipulated Mrs. Dudeck must remain in California for the rest of her life. Based upon all of this information, the Pascals began a California conservatorship case to remove Jared E. Shafer as Marcy's guardian. Exactly two days before an evidentiary hearing, which was to take place on August 6, 2009 in Los Angeles, Marcy E. Dudeck was kidnapped from Sunrise Senior Assisted Living in violation of an May 2007 Nevada court order which stated Mrs. Dudeck would remain in the California facility for the rest of her life. Witnesses heard her begging to not be taken away. Marcy was going to testify in court that she wanted her daughter, Heidi Pascal, to be the guardian of her person in California.
At the time Marcy was taken against her will, she was a beautiful and vibrant woman, youthful for her 91 years. She weighed 134 pounds, was very healthy, happy and active. She had a boy friend named Harold, went on field trips and took excursions with the group to see movies usually during the early afternoon. She had made many friends at Sunrise. Guardian Jared E. Shafer became extremely angry about Marcy's field trips. He phoned the Pascals and told them he wouldn't pay for the field trips. In fact, Mr. Shafer said he was going to put a stop to what he liked to call "field trip nonsense". Marcy's doctor said the trips were good for her. The Pascals paid for many of the trips for Marcy to insure she got to go on these outings.
The other victim of this story was Marcy's boyfriend, Harold. After Marcy left his condition took a very bad turn and he died one month later. Harold's daughter was very upset and said her father went into a funk after Marcy left and just didn't want to do anything. Legally Mr. Shafer can't be accused of Harold's death, but morally, every human being has an orbit of influence. The things we do affect others around us. It would be hard to imagine the bad karma Mr. Shafer will experience when he crosses to the other side. Other lives associated with Mr. Shafer's wards are also destroyed.
When Marcy Dudeck died in Nevada under Jared E. Shafer's care on February 25, 2010, her weight had dropped to 122 pounds. Her Medicare benefits had expired exactly five days before her death. Marcy's son-in-law, Charles, said the autopsy listed dehydration as one of the causes of death. Marcy's condition had suspiciously gone downhill in just a few months. Photos indicated a very large hole in the heel of her foot. Charles and Heidi realized that Marcy's rapid deterioration was suspicious and contacted the Los Angeles Police Department. The police told them that they were ordered by the temporary court appointed California guardian, Winnie Weshler, not to take a report. Ms. Weshler told the Pascals on several occasions she was strictly acting under orders from Jared E. Shafer in Nevada. The Pascals also contacted the FBI in both Los Angeles and Las Vegas and were told it was a civil matter. They also contacted California's Attorney General and were told again it was a civil matter. When they contacted the Las Vegas police they were told the same thing again. The Pascals reached out to the media in Nevada, but no one seemed interested in the kidnapping and suspicious death of Marcy Dudeck. Eventually, the Las Vegas Tribune wrote about the story of Marcy Dudeck and Jared E. Shafer, which can still be found on line at: http://www.estateofdenial.com/?s=jared+shafer.
Prior to Marcy's kidnapping, the Pascals had been threatened by Mr. Shafer regarding the well-being of Marcy Dudeck. A sworn statement by Charles Pascal was submitted to the Las Vegas Family Court in another case involving Mr. Shafer. Charles had been told by Mr. Shafer that he bribed the judges and if their case wasn't dropped "bad things" would happen to Marcy. Jared Shafer's last words were "and we wouldn't want that." Mrs. Dudeck was worth approximately $600,000 at the time of her death. Mr. Shafer got Heidi's brother, Lance, to break the court order and remove her from California. Lance had tested positive for meth and according to all records was never treated. Yet Mr. Shafer allowed Lance to take his mother against her will from L.A. County and across the desert into Nevada. After Marcy was taken, Lance called his sister Heidi and admitted that Mr. Shafer encouraged him to kidnap Marcy. Lance also said he was angry because Mr. Shafer had promised money in exchange for taking his mother out of California and bringing her to Nevada under Jared Shafer's guardianship.
The Pascals attempted to sue Lance on the basis of his statements. The California courts ordered their case into mediation and all of the evidence was wiped away by the legal system who wouldn't allow the case to be brought to trial so the truth and evidence would never be placed into the court records. The Dudeck case is full of facts and events, which were prevented from exposing the truth of what happened to Marcy Dudeck.
Lance Dudeck now seems to love Jared E. Shafer, indicating that he was compensated for his dirty deeds. The Pascals have been told by people who have seen Lance that he now actually works for Mr. Shafer and brags about it.
Heidi Pascal, loving daughter of Marcy Dudeck, lost everything, thanks to the corrupt Las Vegas Family Court Judge Norheim, Jared E. Shafer and Winnie Weshler. Mr. Shafer burned through the Dudeck estate, which was originally worth over one million dollars. Heidi not only lost her inheritance, but all personal mementos from her life that was in her mother's home, including precious photographs from her youth. Even Heidi's father's ashes mysteriously disappeared under the so-called care of California guardian Winnie Weshler, who repeatedly said she was taking orders from Mr. Shafer. It took over 2 years for Mr. Shafer to "settle" the Dudeck estate, giving the bulk of what was left to Heidi's brother, the one who kidnapped his mother and aided in her senseless and premature death. Jared Shafer even withheld Marcy's ashes for nearly 2 years from Heidi. Finally, Shafer agreed to send Marcy's ashes to Heidi Pascal, her daughter, but then only half of them. The final cruel gesture from Mr. Shafer was that he made Heidi pay for them C.O.D.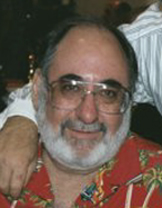 Jared E. Shafer is the epitome of the poster child for corrupt and abusive guardians. Heidi and Charles Pascal have had to suffer the kidnapping of a beloved mother, her suspicious and premature death, the loss of family mementos and an inheritance exploited. The Dudeck's had intended for each child to have equal shares of the estate but because Lance Dudeck chose to go to the dark side and work for Jared E. Shafer, he was rewarded for the abuse of his mother.
Charles Pascal, as well as other Shafer victims, state that Jared E. Shafer tells lies about his court assigned ward family members to divide families and to benefit himself. Shafer's family destruction strategy helps him to divert attention from his corrupt guardian practices by attempting to demonize loving family members. Mr. Shafer uses character assassination as a weapon. According to Charles Pascal, Mr. Shafer bullied him and his wife, Heidi. He created tension between Marcy Dudeck and her children, Lance and Heidi. He accused the Pascals of stealing from Marcy's trust. He used Charles Pascal's vision disability as a weapon to exploit money from Marcy. Mr. Shafer even told Charles that Marcy was afraid of him. The photo above defies that lie. Jared E. Shafer is a master manipulator, liar and thief, guilty of breaking a multitude of laws and definitely not abiding by the National Guardian Association's Standards of Practice and Code of Ethics.
---
On August 21, 2012, professional guardian Jared Shafer's buffoonery surfaces again….

A surprise package arrived at our door addressed to Heidi Pascal. The first thing which stood out was the package contained no postage. It was left in front of our houseboat. We opened the package and learned it possessed the container to keep Heidi's Mother's ashes, which Heidi purchased from the Neptune society in 2007. We opened the container and found a picture of Lance Dudek, Heidi's brother, his arms around his mom, Marcy Dudek. The picture was taken after Mrs. Dudek was kidnapped against her will and taken to Nevada.

The only person who could have possibly had possession of this container was guardian, Jared Shafer. We found this to be quite humorous because Mr. Shafer – in his total incompetence – closed our case in 2011. Eight months later, he finds the box containing the ashes. He sent Marcy's ashes to Heidi 8 months ago, minus this box. We laughed at the contents because Mr. Shafer couldn't even provide an accounting of how he managed our estate. The man must not be able to write because no return address was provided on the package. It takes some education to correctly write ones return address. Now, after 8 months, he finds the container and decides to deliver it, which should have held Marcy's ashes originally. This is only another example of how important it is to attract a higher caliber of professionals to the profession of fiduciary or guardian. The regulations governing this industry are non-existent, which results in such bazaar behavior by the insane guardians who claim to be in charge of our seniors.

~ Charles Pascal
---
---
Note: Jared E. Shafer is listed on the NGA (National Guardianship Association) list of certified guardians.