TS Radio with host, Marti Oakley
In this age of information, ignorance is a choice!


NASGA is very pleased to know and affiliate with Marti Oakley, host of "T.S. Radio" internet radio program and author of "The PPJ Gazette" Blog.
Marti's introduction into guardianship abuse came when she interviewed NY NASGA member, Sara Harvey, about Sara's husband, Gary's,  case.  Gary suffered a traumatic brain injury after falling down the basement stairs in 2007.  In 2009, Gary's court-appointed guardian, Chemung County Department of Social Services, petitioned the court to remove Gary's feeding tube and starve and dehydrate him to death.  Sara struggled daily to fight for proper care of her husband and worried about the guardian is going to do next.  Gary passed on in 2017.
Marti was both outraged and haunted by the Harvey story; and being the strong advocate she is for justice, she took up the subject and the cause of guardianship and conservatorship abuse on her show, T.S. Radio.
Marti is not  a member of NASGA and speaks no one's agenda but her own. She says what's on her mind and is always open for debate and discussion of an opinion opposing hers.
She volunteers her time, expense, and her compassion to victims and gives them a voice and a platform to tell their stories.  Her guests also include experts discussing possible solutions.
Friday evenings are generally dedicated to a special show called "In the Mix" with Coz Whitten-Skaife co-hosting a lively discussion on various aspects of guardianship and conservatorship.
Join Marti nearly every Sunday and Friday night and sometimes other evenings during the week.
5:00 pm PST … 6:00 pm MST … 7:00 pm CST … 8:00 pm EST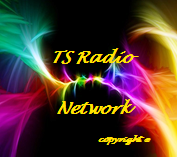 ---
Marti Oakley's Guardianship Panel at the 2018 Whistleblower's Summit
Every year, whistleblowers gather at the annual Whistleblowers Summit in DC. Last year, for the first time in history, a panel was devoted to the subject of guardianship abuse. That panel was led by outspoken elder advocate Marti Oakley.
This year, Marti was invited back to lead another panel on the same subject. The response (standing room only and a long, line down the hallway) earned Marti and guardianship abuse a permanent place as part of the yearly Summit.
This video below is Marti  opening remarks and introduction of her 2018 panel.  The subject of guardianship abuse and predatory guardians.
---
Please note:
NASGA posts the weekly TS Radio Shows on our FB page.
All shows are archived, so if you miss it live, you can go the link of the show and listen later!