Sometimes rational people can't come to an agreement, or because situations are so desperate, there appears to be no way out other than taking it to court.  We are a society quick to threaten suit to settle an argument or disagreement rather than talk it out and be open to negotiating a compromise.
We seek out lawyers to settle or litigate these irreconcilable issues and have confidence that we will prevail along with the side of "right."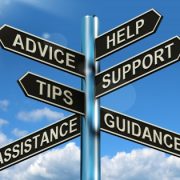 Taking it to court can be a fatal mistake when it comes to family disagreements over money, family heirlooms, or care for a loved one.
Once you take it to court – no matter how right you think you are or how right you actually are – you risk losing your loved one to the system, which can exploit him/her for profit.  You've just entered the boxing ring and the referee (judge) who is supposed to be impartial  may not be impartial at all!
While an elder law attorney will be more likely to encourage you to initiate a guardianship/conservatorship proceeding, someone from another area of legal specialty may do it innocently    Read the actual accounts of guardianship and conservatorship abuse posted here and think long and hard before you follow that advice.
NASGA's mantra for family disputes is "Mediate – Don't Litigate."  If you can't find someone to mediate the situation, hire a professional.  It's going to cost, but not nearly as much as a guardianship or conservatorships.   If you settle the dispute, your loved one retains his/her fundamental rights and liberties.  Compromise is a win/win for everybody.
Remember who is going to profit from the guardianship/conservatorship of your loved one:  the guardian, the other fiduciaries and your own attorney.
NASGA cannot give you legal advice, but we can give practical advice:
Do anything you can to KEEP IT OUT OF COURT!