Who really is to blame for allowing the perversion of  the good intent of guardianship and conservatorship law?
Who should be watching, but isn't?
Here's a list:
● The organized bench and bar and their self-policing organizations – for shrouding the judicial and attorney grievance process in secrecy and "confidentiality" and punishing lawyer whistleblowers;
● judges – for allowing the perversion of law and not supervising the guardians properly;
● court examiners – for not doing their work and not giving wards' preferences proper weight;
● appellate courts – for rubberstamping unlawful decisions;
● the Office of Court Administration – for not monitoring everything;
● legislators – for not acting upon victim complaints and not holding oversight hearings; and
● executive branch (law enforcement) – for not prosecuting complaints against lawyers and judges.
Victims and their families and friends  hear the same old songs over and over when they seek the help of most (thankfully not all) their elected representatives or governmental agencies.
Here are the Top Ten Excuses. You don't have to have much of an imagination to see them first pick up their violin and begin to play. It's an old song, out of tune, but we hear it over and over!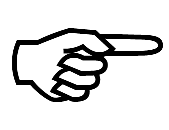 1.  "We're so sorry, but it's a court matter."  (law enforcement agencies)
2.  "We're so sorry but it's a state matter." (congressperson)
3.  "It's been going on a long time."
4.  "Surely, you must have done something wrong?"
5.  "You must be leaving something out.  What you are saying doesn't make sense."
6.  "The guardian and conservator were appointed by a court; right?"
7.  "This is the wrong agency, get a hold of the attorney general's office.  Good luck."
8.  "We don't handle elder abuse allegations.  Get a hold of AARP, elder watch…." (Attorney General's office)
9.  "We called the Social Services and they said you must have done something wrong or the court would never have put your mother in a guardianship.  And in any case it's in the courts so can't get involved." (Advocacy and governmental agencies)
10.  "Families are the number 1 abuser of the elderly.."