Unless you specifically limit the period of time your Durable Power of Attorney will be in effect, your Agent may exercise the powers given to him or her throughout your lifetime, both before and after you become incompetent, should that occur.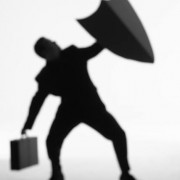 Because Durable Power of Attorney is also designed to obviate the need for guardianship should you become incompetent or an attempt be made to adjudicate you as such, NASGA strongly recommends you list successor Agent(s) in your order of preference, should your primary Agent not be able to serve.  (A court, however, may take away the powers of your designated Agent if it finds that the Agent is not acting property. In that event, the Power of Attorney passes to the next person you have listed as your choice of preferred Agent instead of a fiduciary appointment of the judge's choosing.)
Everybody knows it is essential to choose an Agent and successor agents you trust.  Here's something else just as important:  choose people whose discretion your trust.  If you are lucky enough to live a long life, you may significantly change your habits and like and dislikes as you age.  You want your Agents to see those changes and make decisions on your behalf according to the person you are at the time the Power of Attorney is needed.  (You may be a dog person all your life and start liking cats better when you're older. Or you may not like movies now, but when you are older, you may find them wonderful entertainment, etc. )  Your Agent's duty is to use his or her authority (as stated in your Power of Attorney) in your best interest and consistent with your expectations.
You may also revoke your Power of Attorney at any time, if you wish, and replace it with a new Power of Attorney.
Although as we have said before, there is no Power of Attorney which is guaranteed to protect against unlawful proceedings, NASGA suggest the following which we believe can make a difference:
1.      List at least four successor choices for your Agent and choose persons of different ages.

2.      Sign all originals in blue ink.

3.      Sign extra originals at the time of signing (minimum of four) as originals may be required for different purposes and you'll have them available.

4.      If possible, gather all persons who will sign the document at the same time at one location and have all signatures notarized at the same time by the same notary.

5.      Videotape** the signing and notarizing of the document.

6.      Have each page of the document initialed, stamped and notarized rather than just the customary final page so pages can't be switched-out.

7.      Make sure the final document is formatted and spaced so each page ends somewhere in the middle of a sentence and it's obvious the first word of the next page finishes (or continues) the sentence.  (NOTE: The total number of pages of the completed document in its entirety should be listed as the last line of the final page of the document, ie:  "page three of three pages").

8.      "Renew" your Power of Attorney from time to time, especially if you are not an elderly person at the time this document is executed.  (This reinforces to the court that you have not changed your mind over the years and just failed to update your Power of Attorney.)

9.      Consider that although not a requirement, generally a Power of Attorney carries more weight in court if a licensed attorney has looked over the final document and signed it.
---
One of the best pieces of practical advice we can give you is to instruct your Agent that should you have to go to the hospital, a copy of the DPoA is posted in your hospital room in plain view so staff is fully aware who is making decisions and who must be consulted on any and all issues.  NASGA likes to  say, "wallpaper the hospital room" with the DPoA … you get the idea!
And this is very important – perhaps one of the most important things you can do to help protect your child……Although we don't like to think about it, many young adults get into accidents and problems arise because this person is of legal age but has not executed Advance Directives, which means the parents don't automatically have decision-making power. 

NASGA strongly suggests that your child's 18th birthday is the day he/she should execute his/her first Power of Attorney, most often naming you the parent(s) as Agent(s).  This will give him/her additional protection should the worst occur; and it will give you peace of mind as well.
---
*"Durable" means the Power of Attorney is in effect should you become incompetent.  Some states use the term, "springing."
**Videotaping the signing of any legal document provides evidence as to the competency of the signer at the time of execution should the validity of the document be challenged at a later date.   Making note right in the document that the video was made (and who has it) will help make sure the video isn't overlooked if the DPoA is contested.
Former NASGA Vice President Lori Duboys worked many different jobs during her life, and she learned a lot from each of them…
Here's a Lori tidbit about Power of Attorney:

"In order to protect the validity of Wills, Trusts, Advance Directives, Powers of Attorney and similar documents, the execution should be videotaped for future use, to protect the intended beneficiary or beneficiaries.
The reason?  An unhappy family member or an unethical lawyer may challenge the capacity of the maker of the document at the time of execution, which can be overcome by some simple conversation on the video.
In one of my earlier law jobs, over 50 years ago – long before video – I was frequently a witness to Will executions.
After the client left, my wonderful boss would sit down after the signing and dictate a memo for the file:  "Mrs. X was here today to sign her Will.  She wore a blue and white polka dot dress and a silly hat.  We talked about politics and the Yankees."
Yes, I'm a former New Yorker!
And that man never lost a Will contest!"
Please note:   The Indiana Court of Appeals reversed and remanded in "In the Guardianship of Helen Kinney Morris:  Mary M. Kinney and Patrick Kinney v. Paul Kevin Kinney"  (34A02-1510-GU-1809).

"Accordingly, we reverse and remand this case for the trial court to determine whether any guardians are necessary in light of the 2004 power of attorney and, if so, to give due consideration to the matters listed in Section 29-3-5-5, including (Morris's) wishes and her existing attorneys in fact (Molly and Kevin)."