In Memoriam
Our Loved Ones Lost, Missed Dearly, and Never Forgotten!
The life I touch for good or ill will touch another life, and that in turn another, until who knows where the trembling stops or in what far place my touch will be felt. ~ Frederick Buechner
Barbara Delbridge
October 15, 1948 – November 3, 2019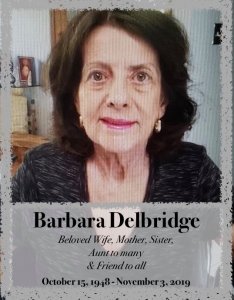 By Gretchen Rachel Hammond:

"The hero is one who kindles a great light in the world, who sets up blazing torches in the dark streets of life for us to see by."
Barbara Delbridge now lives in every single person who faces adversity brought about by evil which emerges from the world's vile shadows to prey upon us. The malignant barbarians, disguised with caring hearts and empowered by venality in a cheap, black robe imprisoned, tortured and took her from the world for nothing more than greed.
But, try as they might, they were always to be denied Barbara's humanity which never needed to be camouflaged with care because it was as real as the love from which she drew the power with which to fight them. It was that fight which burned with such intensity that there were no more shadows in which evil could hide.
The greatest honor we could give Barbara is to give her the immortality which will always be denied from the thugs who murdered her who will be buried only with the money they lived to pilfer from the most vulnerable. Let her name become a motto with which those who fight to elevate justice and compassion.
Let her become the definition of that fight. Let Barbara's example provide the power we need to extract Kathryn George, Robert and Cathy Kirk and Michael Taylor from the pockmarks blighting the face of humanity and then eradicate them completely.
Let the name Barbara Delbridge not only become the last innocent to be taken by them but one who strikes fear into those the Macomb, Wayne, Oakland County Probate Courts and across this country who have smeared themselves in our country's dearest blood with an impunity which must end here and now.
Barbara kindled a sorely needed light and now offers up that mantle to those of us with the courage to take it.
Marise London
Mother of Member Julie London Ferguson
October 7, 1928 – June 11, 2018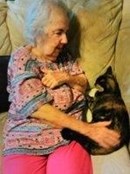 In life, Marise taught her kids that there was a lot to be said for denial. She lived through all kinds of experiences with an authentic smile on her face.
So, it is with her attitude that I announce on June 11, Marise temporarily ran away from home, still peacefully asleep, to visit her late sisters, Selma, Rena and Jeannette. Also calling for her incessantly were her accomplices, Mother, Ida, husband, Bob, daughter, Lori, and undoubtedly, her dog, Beatrice.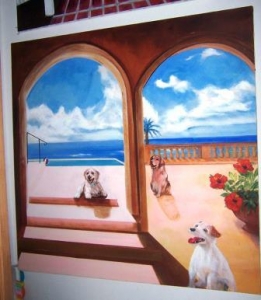 Marise never called herself an artist, but she was an amazing and unique master of her craft. Like in life, her paintings were not only genuine reflections of life's travails; but also love and hope, as depicted in her Open Door Paintings.
I like to say that Marise taught Sarasota to paint. From her beginnings in the home garage converted studio on Lido Key, she had over 100 students. "No wonder I was so tired!" she had said.
When she wasn't able to get discount art supplies for her students, she opened a storefront, so she could hold classes there and allow her students to get a discount. She truly lived out another philosophy she espoused frequently: "Go with the flow." This is how the Marise Art Gallery in Gulf Gate Village was born and stood for 27 years.
(I remember Marise catching a young man stealing items from her store. She stopped him – as he threw money on the counter and begged her not to call the police. She implored him to wait, ringing up his 15% off discount.)
Like many Moms. .one can achieve personal and professional goals, but her everything was her family.
"Every living creature wants to be loved," Marise would say. She exuded love. Marise saw beauty everywhere and in everyone. A true Artist's eye.
Marise now takes turns between her loved ones here (daughter, Julie, son-in-law John, Beatrice the cat and Lucky the dog); and her family that lives in the beautiful gentle clouds and beyond. Her companions later in life, were the best of the best – and she knew and appreciated it. She also needs to pay a visit to her son, David (and daughter-in-law, Claire), who live in NC. She remembers with love, relatives Paul Walton, Jonathan and Donna Gross.
In lieu of flowers, I hear Marise saying to give your loved one flowers (metaphorically) now. Be kind to animals and kids. Oh heck, be nice to everyone. She lived her long life in gratitude. No condolences necessary. There will be no service, since she's not gone. Mom's love and soul is here forever – as is the smile on her face.
Dorothy Driesen
Mother of Legislative Liaison Jay Driesen
September 26, 1919 – December 29, 2017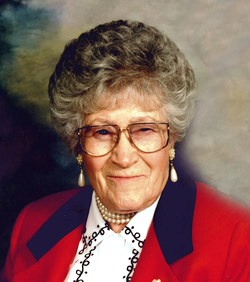 Rock Valley, Iowa ~ Dorothy Driesen, 98, of Rock Valley, passed away on Friday, December 29, 2017 at the Whispering Heights in Rock Valley.
Funeral Service will be 2:00 p.m. Wednesday, January 3, 2018 at the First Christian Reformed Church in Rock Valley with Rev. Matthew Haan officiating. Burial will follow in the Valley View Cemetery. Visitation with the family will begin at 1:00 p.m. Wednesday at the church. The Porter Funeral Home in Rock Valley is assisting the family. Condolences may be sent to www.porterfuneralhomes.com. The family prefers memorials be directed to the Rock Valley Christian School
Dorothy Driesen was born September 26, 1919 on the family farm 3 miles west of Rock Valley, Iowa, the daughter of John and Hermina (Wissink) Vander Sanden. She married John D. Driesen June 12, 1941 near Rock Valley, Iowa. They farmed west of Rock Valley until retirement and moving into Rock Valley in 1982.
John died September 27, 1999.
Dorothy was an active member of the First Christian Reformed Church in Rock Valley where she attended bible study and was a member of the Mission Guild and Martha Circle. She loved her flowers, enjoyed doing needle point, and traveling.
She is survived by her two sons, Jay of Inwood, Iowa and Merlyn of Fairview, South Dakota; her daughter, Ruth (Ken D.) Kooima of Rock Valley; brother, Clarence Vander Sanden of Rock Valley; two sisters, Esther (John) Van Otterloo of Seal Beach, California and Henrietta Bajema of Hills, Minnesota; also 8 grandchildren and 18 great-grandchildren.
Dorothy was preceded in death by her parents; husband, John; infant son Jay; infant grandson, Shannon Jay Driesen; infant great-granddaughter, Lexi Nibbelink; sister, Mabel (Leonard) Ver Mulm; brother-in-law, Leonard Bajema; sister-in-law, Klazina Vander Sanden; and in-laws, Lucy and Elmer Visser and Rolena and Louis Winters.
Ginger Franklin
Former conservatorship ward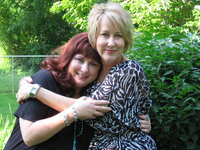 (Written by Ginger's good friend, Cece Dubois, July 3, 2017)
I didn't know Ginger when she took a fall down the stairs in her home. They say she suffered brain trauma. Her elderly aunt – her only relative – couldn't take care of her, so was advised to "conserve" her.
If you don't know what it means to be "conserved," here it is in a nutshell:
The courts take over your home, your possessions, your bank accounts, and your life. You no longer have autonomy, or agency over yourself.
Now, in a perfect world this would all be handled responsibly and with respect for the citizen being conserved; the intention would be to get them back to health and off conservancy. But this world is not perfect.
When Ginger was conserved, the court immediately took over her home, her car, and her bank accounts. She no longer had any rights as we know them. The court put her in what's called a "group home." Within the first six months, rather than seek Ginger's restoration to health, the court sold her condo, raided her money, and her car disappeared. The car was later found parked in front of the Conservator's office.  Some say it was given to the Conservator's son.
I heard about Ginger when I was advocating for a friend who it seemed had been wrongfully conserved. I learned that not only was she living in a group home, she was also in charge of dispensing medications to the other residents. Ginger was managing the home for the owners. The owners – who did not live there, and rarely showed up – got paid by the state. Ginger was paid nothing.
The day of the rescue we pulled up to a modest brick house. Ginger was waiting for us.
We moved quickly to get the car loaded up with her few possessions, because we were concerned that "someone" might catch us. And she was still "owned" by the state. Before we left, I told her to take pictures of her bedroom. She no longer had the beautiful bedroom suite from her townhome. Now she had a mattress on the floor, and her clothes were kept in a cardboard box and plastic drawers.

I took Ginger home with me and moved her into the blue bedroom. I watched her shoulders drop, heard her laugh, and that helped me know I'd done the right thing.
There was yeoman's work to get her conservancy stopped, but I took on the job alongside Ginger … researching, making copies of documents, appearing in court on her behalf. In fact, my ass was in the crack now too, because I'd officially "kidnapped" a ward of the state.
Within the next few months, we went to court several times, and finally extradited her from the state's control. One expert told us he had never seen that happen. "Once the state owns you, they pretty much always will."
Ginger began the grueling work of building her life back. She no longer had a job, car, a home, or any furniture. That had all been liquidated by the state.
When she moved to a new residence closer to her good friend Mary Ann, I gave her the bed from the blue bedroom and the bedding that went with it. At least, I thought, she'd have that.
That was several years ago. I've talked with Ginger on the phone a few times, and she always sounded upbeat , positive and faith filled … her natural state. She began painting beautiful stained glass, and seemed to be fairing well.
When the news of her passing came yesterday, it knocked the wind out of me. My heart and mind are whirling with memories of her, the sound of her laugh, and her willingness to do the hard work necessary to make good things happen.
Some people may think kidnapping Ginger and helping her get out of that mess was a courageous thing to do. Others may call it stupid. But looking back, I'm not sorry.
And looking up, I know Ginger is free and happy … may God bless and keep her.
---
Rena Moss
Former guardianship ward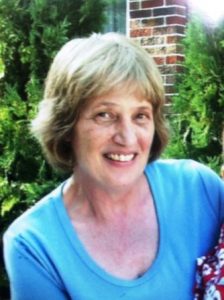 NASGA mourns the passing of Rena Moss. Rena was a ward of the state of Illinois; but she was able to have her capacity restored.  Her account of her journey in her own words is published on our Great Escapes page of this website.
From her obituary:  "Rena Moss was born April 3, 1949 in Chicago.  She died April 30, 2016 at Weiss Memorial Hospital in Chicago.
Rena loved the "little things" in life.  She faced each day with strength we all admired.  She loved all things chocolate, good food, gardening and organizing."
Godspeed, Rena.
---
Nancy Vallone
NASGA Member 

April 16, 1950 ~ January 24, 2016
Nancy Lynn Vallone, 65, of Niles, Ohio passed away at 8:52 a.m, Sunday, January 24 at her residence.
She was born April 16, 1950, in Warren, Ohio, the daughter of Jerry and Nancy Chinelli Vallone.
Nancy was a graduate of Brecksville High School and earned a Masters Degree in Nursing from Northwestern University. She worked at the Cleveland Clinic for 22 years, retiring in 2004.
Nancy is survived by her brother, Peter J. Vallone of Phoenix, Arizona; a sister, Mary Kimberly Romero of Carlsbad, New Mexico; and two nieces and nephews.
She was preceded in death by her parents.
As per Nancy's wishes there are no calling hours or services.
---
Gerlene Mae Bangs
Mother of Member Charlene Bangs Pederson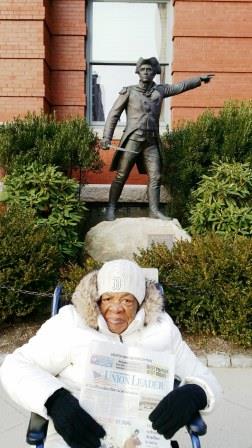 Touched down in Ryan, Oklahoma…August 5, 1932…Headed home…March 17, 2016
It seems that I've had more than my fair share of time in missing Mom…
She always said that I was her "rock"…that I was the "backbone" of the family…But what she didn't know, was that she was mine…She was always there for me… and if I was her rock and the backbone of the family, that is who and what she taught me to be…that is why her passing will be so difficult for me…because she counted on me… waited for me to come for her…and I couldn't manage to deliver that promise…
So I asked God for a miracle…I asked Him to let me see her one more time before one of us left this place…I just didn't know that it was going to be when she had lost hope and tired of waiting for me to come and get her back…
I would like to believe that this God fearing woman decided that she had delayed her homecoming long enough…and glided into the waiting arms of her Father, our Lord…
I would like to believe that she who gave all that she could to everyone who passed her way, was finally relieved of the burden this life had cast upon her, in the form of an egregiously, erroneous and unlawful Conservatorship…
I would like to believe that those who committed and joined in the taking of her freedom…life…liberty and her pursuit of happiness, will come to see the error of their ways, and beg forgiveness of her, and all that were victimized, and continue to be persecuted by their unsavory deeds…
I would like to believe that Mom is smiling down upon all of us who are constant in the battles for our beloved family…friends and neighbors who are caught up in this web of systemic dysfunction, deterioration and business of "harvesting" our elderly and disabled for their earthly goods…and ultimately their lives…
I would like to believe that Mom's life was a road well-travelled…well spent…well loved…full of content…with content…I would like to believe that this woman who came to visit our planet…who spread and gave joy…who fought for the downtrodden…who stood up for justice…who spoke out against oppression…who opened her heart to those without a home…by always giving refuge in hers…a woman who believed that if she only had one child out of six that she could depend on…that was enough…then…I believe….
Thank you Mom, for being my mother…for teaching me to look beyond the "rose-colored glasses" at life…for allowing me to be your daughter…your friend…your sister…your protector…your student…your teacher…all the things you were…and still are…to me. I believe in you…and that belief will carry me through the darkest and brightest days…knowing and remembering…you're just a heart away…
Be still with joy and happiness in the presence of God…I miss you terribly, and I'll always…always love you…and thank you, Mom… for loving me…Heaven is now your home….XXXXOOOO…Your Loving Daughter….
~Charlene Bangs Pedersen
---
Charlotte Urkiel
Mother of Members Richard and Michael Rambadt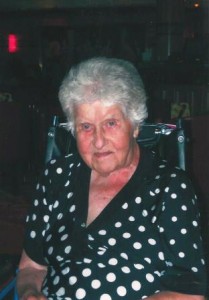 Brookfield, CT – Charlotte Lillian Urkiel, 95, a longtime resident of Brookfield, CT died on Wednesday, July 8, 2015 while staying with her long-time friend and care-giver, Nina Fournier, in North Fort Myers, FL. Mrs. Urkiel owned and operated the Brookfield Golf Course in Brookfield, CT.
Born on August 3, 1919 in Hartford, CT she was the daughter of the late Walter R. and Eva Lattner (Bankwitz). Mrs. Urkiel grew up in Laurelton, Queens. She loved the ocean and spent much time at her parents' beach house in Point Lookout, NY. Mrs. Urkiel received her Bachelor's Degree from Hofstra University in Hempstead, NY, after which, she proudly worked for Henry Ford's son and grandson at the Ford Motor Company in Public Relations until her marriage. In 1953, she married John William Urkiel, who predeceased her on June 25, 1972, and they moved to Brookfield, CT.
A longtime member of the Brookfield Garden Club, Mrs. Urkiel loved flowers and gardening. She was an avid traveler, constantly off to new and interesting destinations with her family and those she loved. She was a lifelong lover of animals, a devoted and loving mother, a dear friend, and a generous philanthropist to those in need and numerous charities.
Mrs. Urkiel is survived by a son, Richard Urkiel and his husband, Michael Rambadt-Urkiel of Amenia, NY, and a daughter, Jean Fraser and her husband, Richard Freeman of Fishersville, VA. She also leaves behind three devoted caregivers: Nina Fournier, Charlene Coons, and Jerilynn Stephens. In addition to her parents and husband, Mrs. Urkiel was predeceased by an infant sister.
Memorial contributions in memory of Charlotte Urkiel may be made to the National Association to Stop Guardian Abuse to help in their efforts to protect and defend America's elderly from financial and physical abuse by those appointed and elected to protect them. To make electronic or mail-in donations, visit: www.stopguardianabuse.org.
---
Jacqueline Scott
Mother of NASGA's Florida Legislative Liaison Kathleen Dunn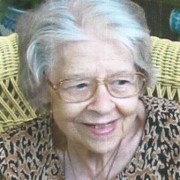 Jacqueline K. Scott, 87, went home to the Lord on August 19, 2015.  She was born August 13, 1928 in New Rochelle, New York and moved to Florida is 1958.  She was a wonderful wife, mother, daughter, and friend to all.   Her smile would light you up with happiness. She was a lifelong devout Catholic. She was an avid reader and very knowledgeable in history and politics. She always put others before herself.  She was her husband's physical therapist when he was accidentally electrocuted as a fireman for Tampa Electric in 1958.  She took care of her invalid mother, father and mother-in-law.  She also took in three nieces and nephews for a year.  Jacqueline retired from Bealls as a manager in the Men's Department at the age of seventy-five to take care of her aunt until her passing.
Jacqueline was forced into guardianship in 2010 which removed her fundamental rights and took her house, assets, and her beloved dog, Angelica.  She was denied the very freedom her husband an others served and fought for.  Her request to live with her family was denied and she was forced to live in a facility against her will the rest of her life.  Visitation and phone calls with her family were severely restricted. Her family never gave up fighting for her freedom, and she held on as long as she could.
Jacqueline Scott was preceded into eternal life by her lifelong husband, James R. Scott, parents Frank and Kathleen Stanton and brothers Frank and William Stanton.  She is survived by her son, James W. Scott, daughter-in-law Maria, daughter Kathleen Dunn, son-in-law Burt, daughter Marie Scott-Howard, son-in-law Gary, grandchildren Tyrone, Randy, Anthony, Michael, Victoria, and Rose Scott, Lauren Dunn and twelve nieces and nephews.
---
Guadelupe Mena Olvera – "Lupe"
Father of Member Becky Schultz


95 year old WW2 veteran, Guadalupe Mena Olvera, known as "Lupe", passed away peacefully on March 12th, at the home of his daughter, Becky Olvera Schultz, and his son-in-law, Robert Schultz, where he happily spent his last 4.5 years. He was preceded in death by his wife, Carmela, and his son, David. He was the oldest of 9 children, 6 of which preceded him in death. He is also survived by his granddaughter Jessica Norman, grandson-in-law Jimmy Norman, great granddaughter Jada Norman, sister Dolores Santoya, brother Lucas Olvera and dozens of nieces and nephews.
Lupe was born in Carrizo Springs, Texas. He was a handsome young man, popular with the ladies, an excellent dancer, athletic and laughed easily. He served in the Army from 1941-1945 in the 36th Infantry Division, Company A, 111th Engineer Combat Battalion. He endured 400 days of combat in the Battle of Campaigns of Naples-Foggia, Rome-Arno, Southern France, Rhineland/Battle of the Bulge and Central Europe. His decorations were EAME Campaign Medal with 5 Bronze Stars and Bronze Arrowhead, American Defense Medal and Good Conduct Medal. After being discharged from the Army he married Carmela and enlisted in the Air Force and served from 1946-1949 at Holloman Air Force Base in New Mexico.
After his discharge from the Air Force they moved to Southern California. Years later they moved to Santa Cruz County to be near their daughter and granddaughter, where with the help of his son, he built a home on their beautiful 5 acre property where he lovingly tended to fruit trees, vegetables and herbs.
After the death of his son, Lupe and Carmela moved to Windsor and then Livermore, but eventually relocated to Nevada, despite objections and warnings from family. After Carmela passed away in 2009, Lupe became the victim of exploitation due to an unnecessary guardianship. Fearing for his life and angry about his life savings being drained by the guardian, he asked his daughter and son-in-law to bring him back to California; they honored his wishes.
Lupe never left home without wearing one of his many WW2 Veteran ball caps. He was extremely proud of his service during WW2 and enjoyed all the attention when acknowledged and thanked for his service. He was a life time member of Aptos VFW Post 10110 where he actively participated in Buddy Poppy Days and fundraisers. He especially enjoyed participating in the Aptos 4th of July Parade, which his Post has lead for many years.
Lupe worked as a carpenter for 58 years, mostly for a Los Angeles County Local and in his later years for Aptos Local 505. His entire life he enjoyed building and fixing things. He also loved fishing and playing the harmonica, but his all-time favorite thing was baseball. While his son was growing up and active in baseball, he often served as coach.
As he aged he knew he was still good looking and enjoyed having a full head of beautiful white hair, thinking it was funny that so many young men had no hair. Women adored him until the end and he loved the attention. He was a hardworking and honest man with a gentle nature and a great sense of humor. He adored his daughter and was very fond of his son-in-law.
Lupe was buried at San Joaquin Valley National Cemetery with full Military Honors as he wished. The urn containing the ashes of his wife, Carmela, was placed in his casket.